Illisu dam (with journalist Nicole Graaf)

The dam of Illisu is located on the Tigris river in the province of Batman, Southeast Turkey. It is planned to be finished in 2016 or 2017, it will be the 4th hydro electrical power station and the 2nd biggest water reservoir in Turkey. It is part of the GAP (Anatolia Project of southeast Turkey), a huge territory planning project involving a total of 22 dams on the Euphrates and Tigris rivers.
This massive government project will result in the destruction of more than 400 kilometers of the Tigris' ecosystem and will lead to the relocation of about 60,000 people.
On top of these environmental and human consequences, the construction of the dam will also affect the political relations between Turkey and neighboring Iraq and Syria : both middle-east countries have accused the turkish government to control illegally the water flow of the Tigris and the Euphrates, two rivers on which already dried out Iraq and Syria strongly depend on for their crops and farming activities.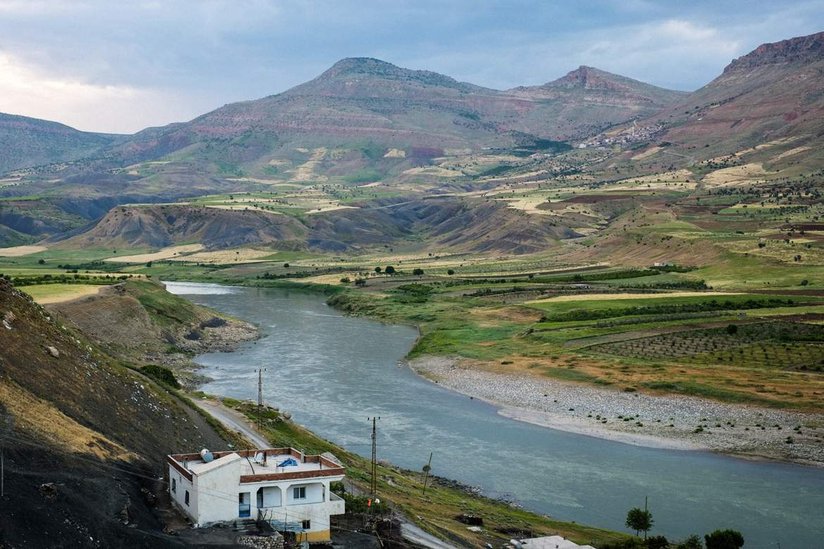 The Tigris river a few hundreds meters away upstream from the dam - 13/05/2014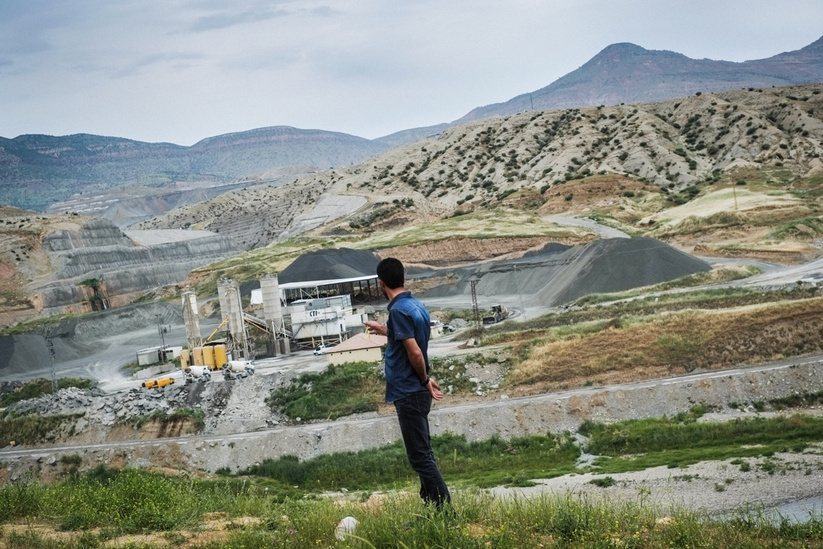 A worker from the Illisu dam working site contemplating the dam in constuction - 14/05/2014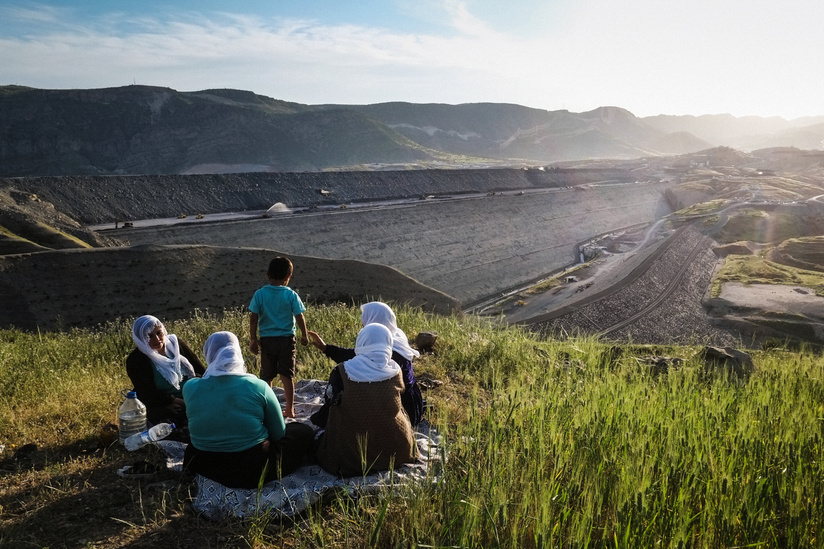 Women and a kid sitting by the dam as several villages and towns surrounding the dam will be strongly affected in their social and economic activities - 14/05/2014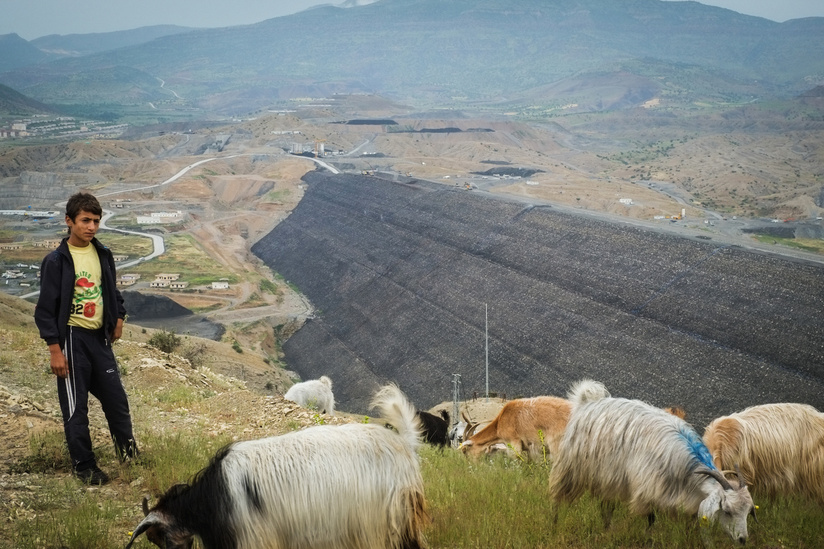 A sheep herder and the dam in the background, 13/05/2014
Men working on the construction site. Despite harsh working conditions and the effects the dam will have in the region, this project is above all a source of revenue - 11/05/2014
The dam at dusk - 13/05/2014
Men working on the construction site during a break in their room, 14/05/2014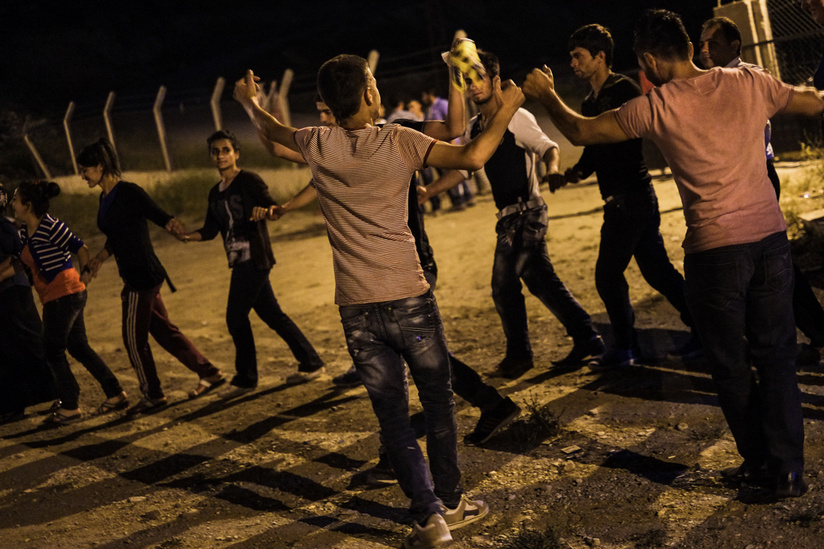 Workers on the construction site dancing at night after work - 11/05/2014
The village of Hasankeyf is located north west of Illisu and sits by the Tigris river. Although it is listed as world heritage by the UNESCO and despite its impressive amount of archeologic sites, the village will be entirely flooded once the Illisu dam project is completed, 14/05/2014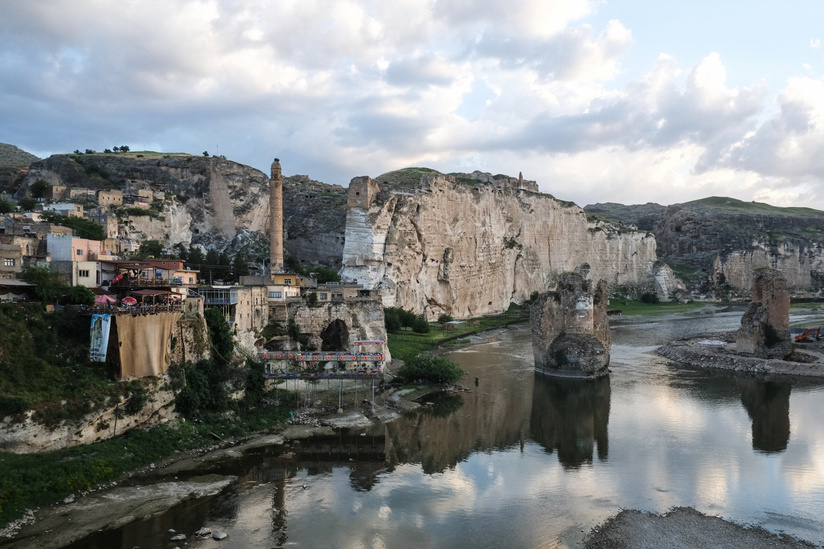 View of Hasankeyf and the Tigris river, 10/05/2014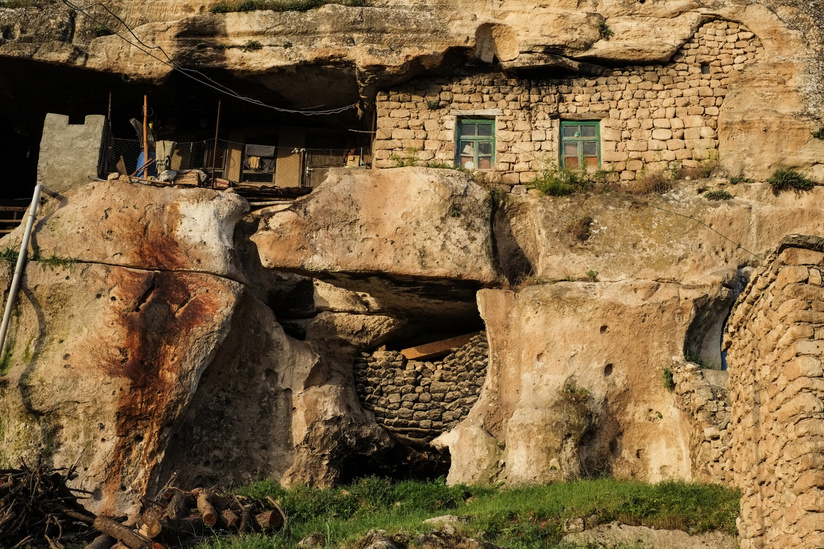 Cave houses in Hasankeyf, this dwelling tradition will disappear once the dam is completed - 10/05/2014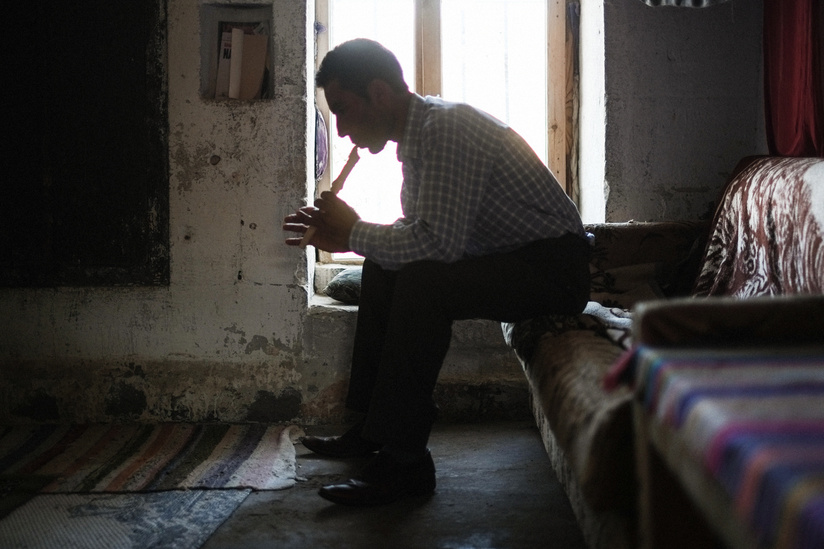 Ali is from Hasankeyf. He used to be a sheep herder before he became a tourist guide. He is seen playing the flute in the house he had to leave because it is in an area that will be flooded once the dam is completed - 17/05/2014
A man is contemplating the valley from an ancient monument in Hasankeyf that will be flooded once the dam is completed - 21/05/2014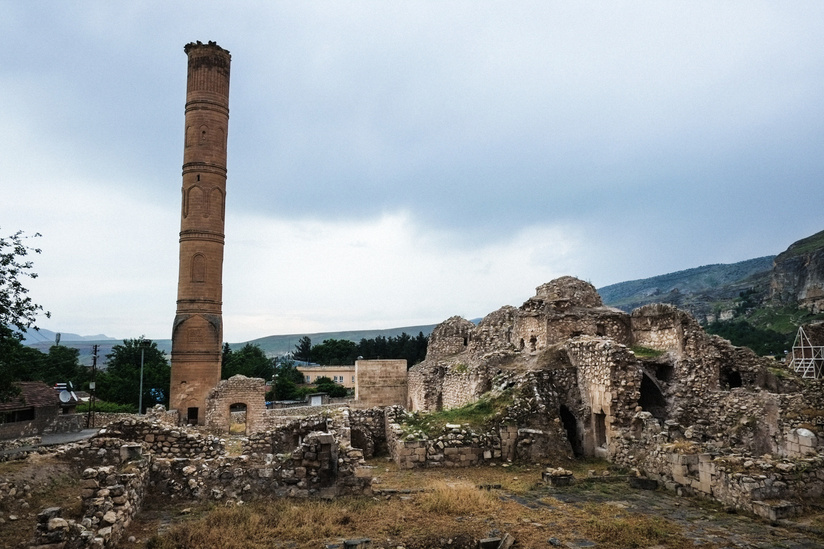 An ancient mosque archeological site in Hasankeyf. It will disappear after the completion of the dam - 14/05/2014
A new village still under construction located on the higher banks of the Tigris river. It will accomodate people who got expelled from their houses after the flood - 13/05/2014
A woman in front of brand new houses supposed to accomodate expelled people from the Tigris river villages area after the flood - 26/05/2014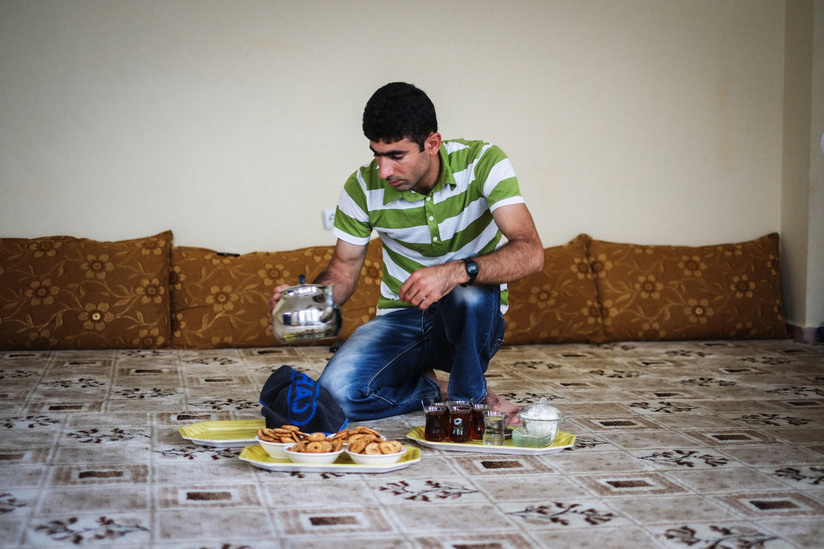 A young man serving tea in his family's new house just a few months after they moved in from their older house located inside the flooding zone - 13/05/2014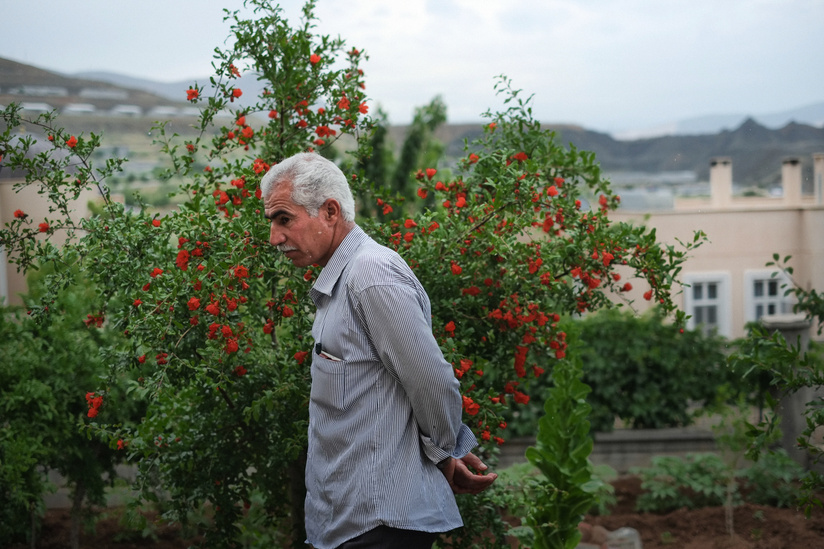 A man in his new house's garden just a few months after his family moved in from their older house located in the flooding zone - 13/05/2014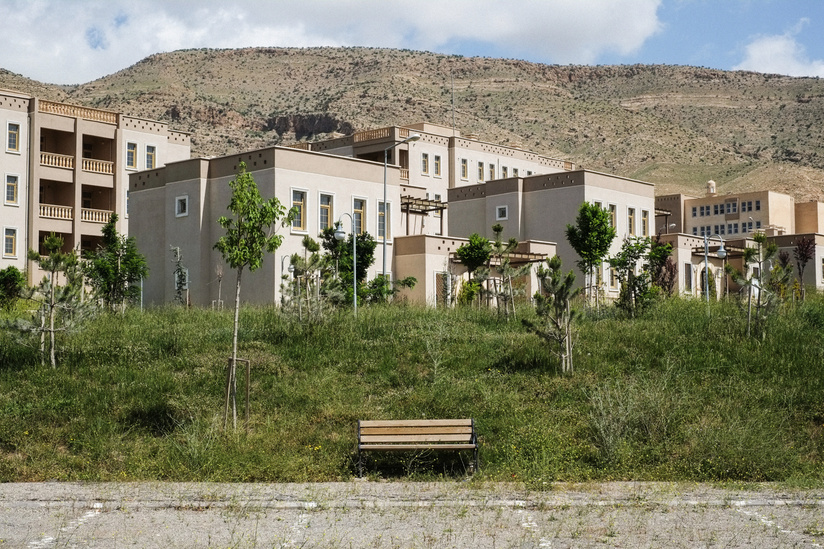 "New Hasankeyf" is the village that will welcome the Hasankeyf people after the ancient village will be flooded, it is stil uninhabited today. A three-bedroom house in the new site will cost 170,000 TL (about 75,000 €) while residents' current homes have been valuated at one-eighth of that - 10/05/2014
View of the village of Hasankeyf that will eventually be totally flooded - 10/05/2014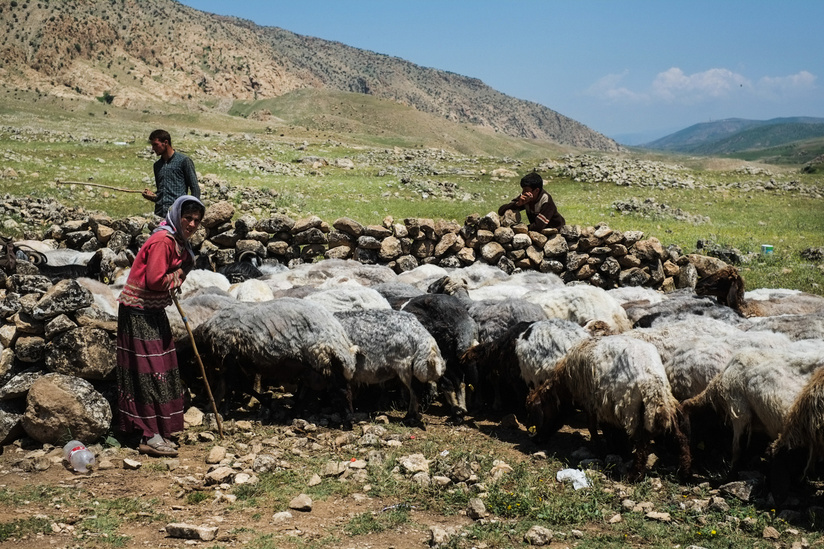 Nomads will also have to move as their usual pastureland will disappear. this group was asked to go 150km away from their lands - 15/05/2014
Nomads inside their tent a few days before they relocated - 15/05/2014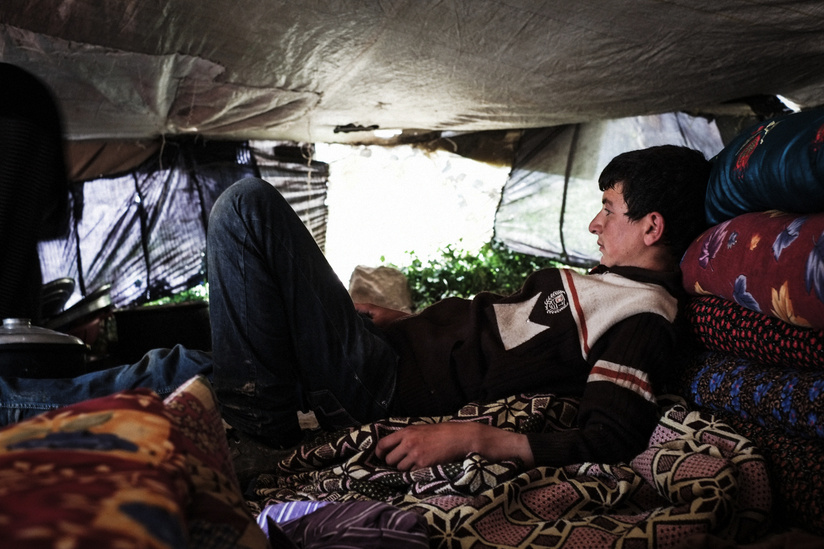 A nomad taking a break in his tent - 15/05/2014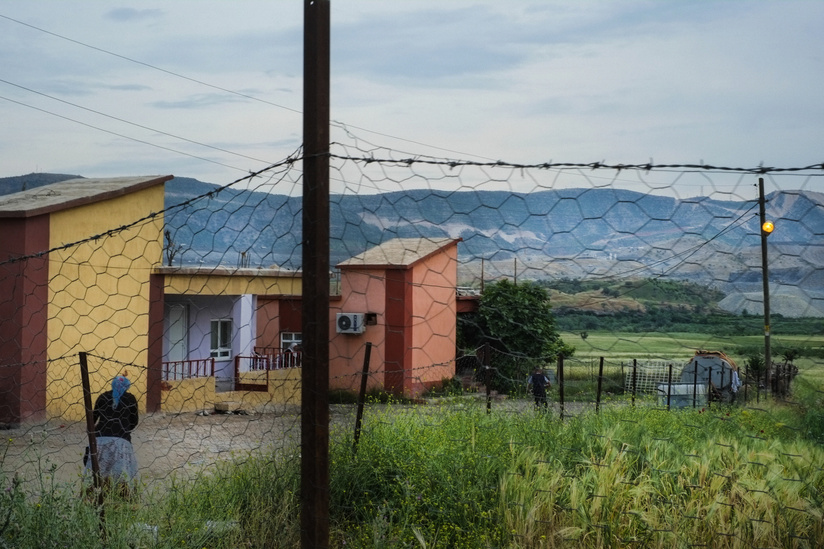 A village in the Tigris river valley, close to Illisu - 13/05/2014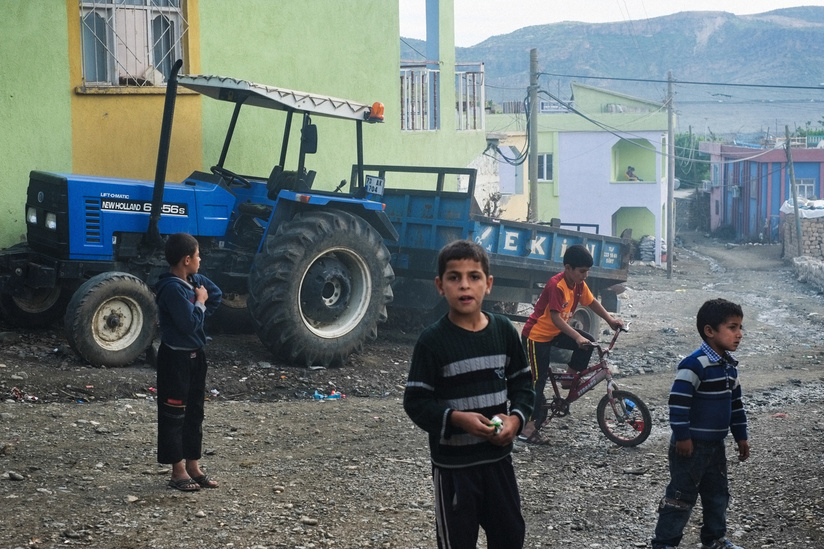 A village in the Tigris river valley, close to Illisu - 13/05/2014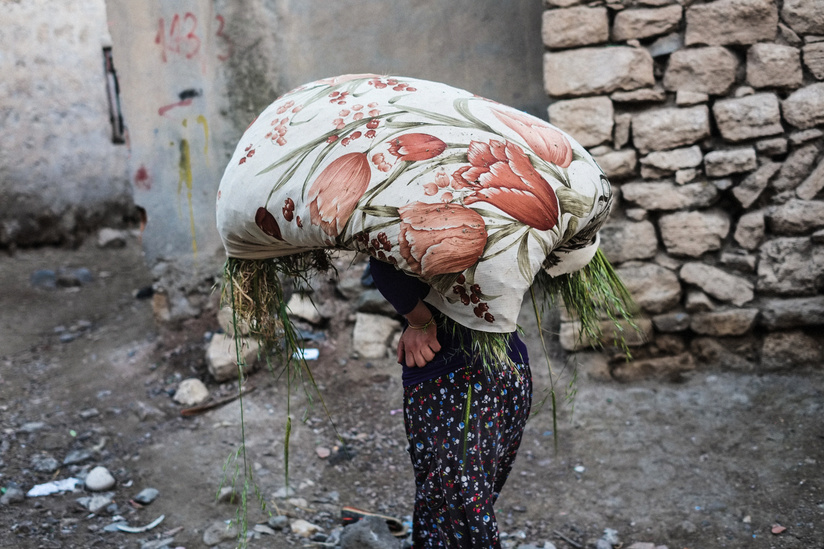 A village in the Tigris river valley, close to Illisu - 13/05/2014
A man whose family lives in a village a few meters from the Tigris river and that will disappear under the water - 10/05/2014
A kid playing footballl in a village nearby the Tigris river that will be relocated after the flood - 16/05/2014
Net fishing in the Tigris river, in the back is Hasankeyf - 19/05/2014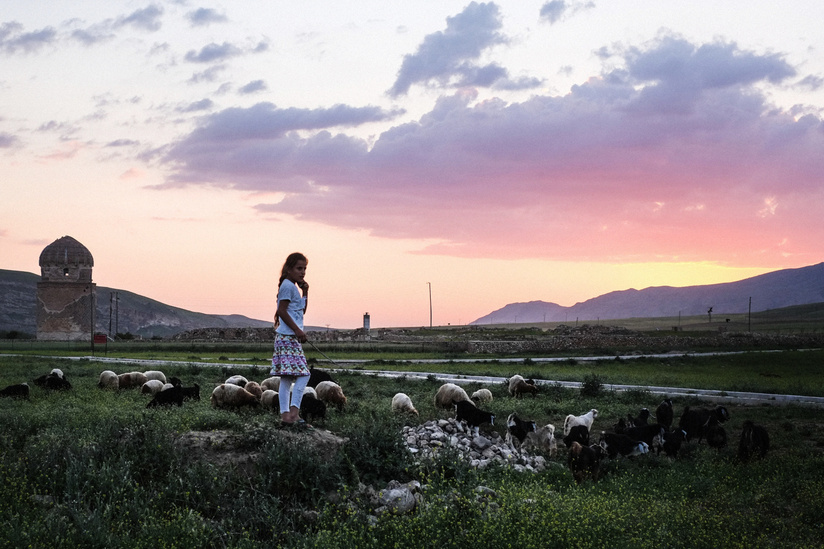 A young girl looking after sheeps on the Tigris river banks at dusk - 10/05/2014
View of the village of Hasankeyf that will be totally flooded - 20/05/2014